Launched as early as in July, 2006, Beijing-Lhasa train (Z21) has served as one of the three initial railway routes of Qinghai-Tibet Railway, with other two major railway lines moving from Chengdu to Lhasa and Xining to Lhasa. Beijing-Lhasa train stretches as far as 3757km and crosses over 8 provinces and it takes around 40 hours and 53mins from Beijing to Lhasa and its return train is Z22(Lhasa-Beijing).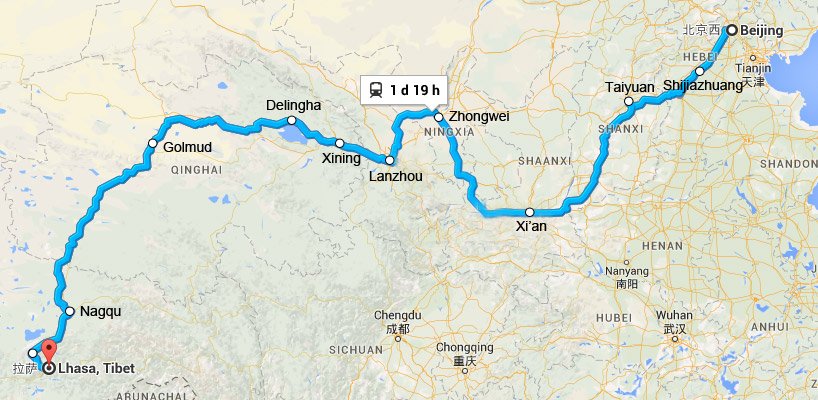 Beijing is the best place to begin Qinghai-Tibet train journey
Beijing is considered as the best place to begin Tibet Journey because Beijing enjoys easy transportation and China's classical historical attractions. Known as the capital and one of the most vibrant cosmopolitans of China, Beijing is often the first option for foreign travellers to access China. Beijing Capital International Airport, being the second busiest airport in the world, has an annual throughput of over 90 million passengers in 2015 and it can literally receive travellers from any part of the globe and vice versa.