Traditional Tibetan Medicine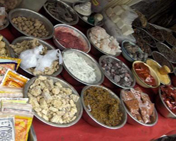 With a history of 2000 years, Tibetan Medicine based on traditional Tibetan culture and thus incorporates life science (combination of heaven, earth and human beings) into its theories. It has become an important part of Chinese medicine gradually. As it integrates with advanced modern science, Tibetan medicine better serves Tibetans and people from all over the world. And the best of it has been inherited for further development.
"Theory of Three Factors"
Traditional Tibetan medicine is based on the "Theory of Three Factors". The theory centers on the "seven substances" and "three excrements" of the human body. The three factors are Lung, Chiba and Peigen; the seven substances include diet, blood, flesh, fat, bone, marrow and seminal fluid. And the three excrements are sweat, urine and stool. When a person is in good health, the relations between the three factors, seven substances and three excrements are in good balance. Keeping balance is an important principle of traditional Tibetan medicine.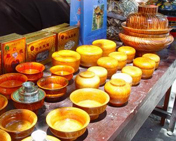 Main Ingredients
Currently the number of recorded Traditional Tibetan Medicine has already hit 2,294. Approximately over 300 are widely used, among which, 200, or 70 %, are of plants and herbs; 40, or 12% of animals and 40, or 14% of minerals. One third out of the commonly used Traditional Tibetan Medicine utilizes the same raw materials as the Traditional Chinese Medicine while more than half of the Traditional Tibetan Medicine contains herbs native to Tibet.
The Changtang Plateau is the highest spot in the world, featuring a highly frigid climate and a scarcity of oxygen. The plants and animals that are able to survive there boast a high adaptability to their harsh environment. The Four-Volume Medical Code notes that everything in the world can be used as medicine, which holds especially true in this part of the world. Here, there are animals, plants and minerals that can all be adopted as medicinal materials. Major ones include the following: 1. Rhodiola: Growing in the rocky places of snow-covered mountains, Rhodiola is of a cold nature and can be used to treat acute betrite diseases. Therefore, it has a curative effect on those who suffer from TB, spitting blood, poisoning and a scarcity of oxygen. 2. Chinese Caterpillar Fungus: This grows in alpine grasslands with an elevation of 3,000-4,000 meters. It is good for the lungs and brain, and can be used to stop bleeding and reduce phlegm. 3. Snowy Mountain Bulb of Fritillary: Indigenous to alpine grasslands, this bulb is good for the lungs and can be used to stop coughing, reduce phlegm and relieve internal heat.