Tibetan People and Life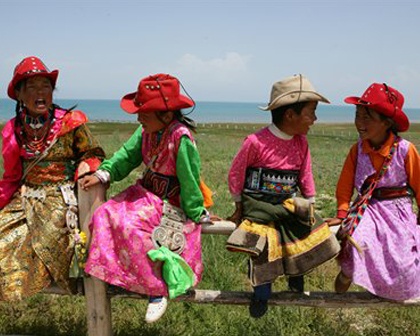 Besides breath-taking scenery and unique culture, Tibet people is another attractive reason for our Tibet travel. Tibet is so thinly populated that it averages out 1.68 persons per square kilometers. Tibetans people share their region with more than ten ethnic groups, such as: Menpa, Luopa, Han Chinese, Hui, Sherpa and a few Deng people. Religion seems almost everything. But among them, Tibetan Buddhism is the main religion for the Tibetans. Most Tibetan people are devout Buddhists while a few believe in the old Bon. Islam and Catholicism also have a few followers in Lhasa and Yanjing respectively. Since China's Family Planning Program is not carried out among Tibetan people, the population in Tibet keeps growing. According to the census conducted in 2000, there are 2,616,300 people in Tibet, with Tibetans totaling 2,411,100 or 92.2% of the current regional population. The census also revealed that the Tibetan's average lifespan has increased to 68 due to the improving standard of living.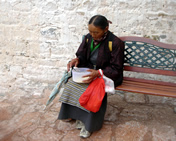 About 90% of Tibetans work as farmers and herdsmen. Traditionally, farmers settled in small villages of Tsangpo River (Brahmaputra) and its major tributaries Kyichu and Nuuang-chu with barely, wheat, peas and rape-seed as their main crops. The remaining population, approximately 10%, lives in towns earning their living mainly on business and handicraft, and many are factory workers and government officials. However, nowadays frequent visitors to Tibet can make out Tibetan people from different regions judging by costumes and dialects. People from agricultural regions dress in woolen home-woven gowns, and those from the grassland clad in sheepskin. Men folk from Chamdo wear huge tassels of black or red silk which were used in old days for protection in fight, while the Lhasa residents are more stylish and modern. Tibetan people are the walking proof for you to explore this mysterious land.